C             Home > Team

Jacek Ostrowski
President of Estèlligence's Management Board, previously among others a director in PwC, where he was the leader of the Polish team handling strategic consulting. He began his career as an auditor in Arthur Andersen. A manager with extensive experience in professional services for companies and a vast knowledge of issues related to enterprise finances.

Beata Kucharska
Chartered auditor with experience in the PwC audit department. Supervises the accounting and payroll team at Estèlligence as the Chief Operating Officer. She is also responsible for supervising the majority of consulting projects.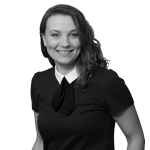 Aneta Skuza
Manager specialising in providing services for foreign entities, including Italian language clients. Specialises in providing services for the trade and service sector, in particular in VAT settlements by foreign entities in Poland.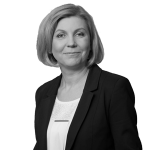 Aleksandra Ziółkowska
Branch manager. Specialises in providing services for the financial sector, as well as real-estate and trade companies. Supervises projects related to transformations of business entities.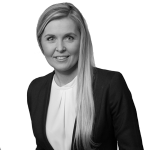 Małgorzata Babińska
Chief accountant; specialises in providing services for trade companies and entities from the medical industry.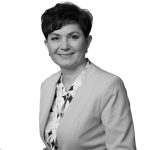 Katarzyna Chojecka
Manager of the payroll department. Provides services mainly for manufacturing and transport companies.
Magdalena Pérez Cuellar  
Manager specialising in providing services for foreign entities. Magdalena has comprehensive experience in working with clients from the commercial and services industries.
Marta Milczarek-Kuzdak
Team manager, tax advisor. Specialises in projects for the manufacturing, trade and transport sectors.
Paweł Młynarczyk
Główny księgowy, specjalizuje się w obsłudze klientów branży finansowej i produkcyjnej. Wspiera projekty wdrożenia systemów klasy ERP. Uczestniczy w projektach doradczych i kontrolingowych dla klientów Estelligence.
Monika Śpiewla
Manager, branch director. Specialises in providing services for clients from the IT industry. Monika is a leader of internal initiatives enhancing Estèlligence's cooperation with clients.
Sylwia Drejko
Manager of the payroll team in Warsaw. Provides payroll services for the IT, manufacturing and medical industries, as well as foundations and associations.
Jolanta Pietrzak
Accounting specialist working in SAP with clients from manufacturing and trade sectors. Many years of experience in the energy industry.
Aneta Roszkowska
Estèlligence's office manager with comprehensive experience in administration in the services industry. Responsible for the implementation of internal initiatives to enhance overall work efficiency and supporting data security.
Justyna Kurek
Legal Counsel. Specialises in providing legal services for entities from the IT, retail, pharmaceutical and construction industry as well as in issues related to compliance and data protection.
KONTAKT
Estelligence Sp. z o.o.
ul. Ignacego Krasickiego
35 02-611 Warszawa

t: 22 2 500 550